Neighborhood Basketball Court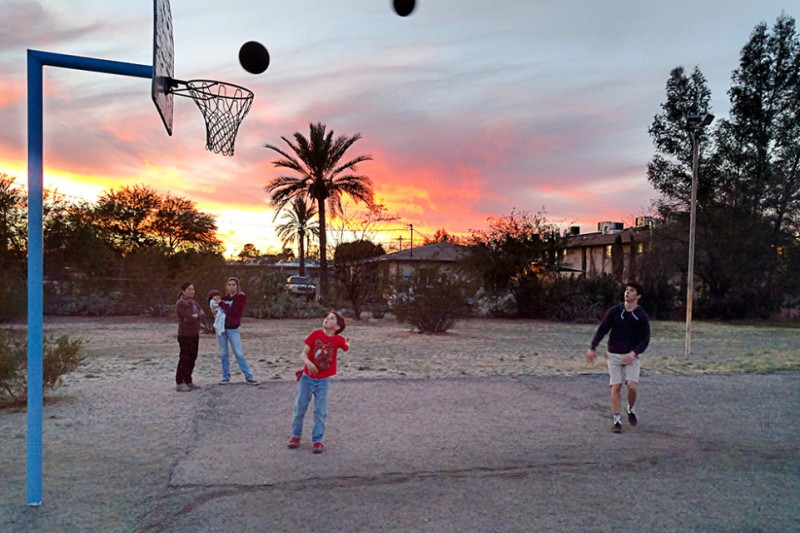 The old asphalt court at the edge of our church property has been used by members and neighborhood kids for many years as a safe place to play, making a big difference in the lives of youth in our community. That safe place is becoming unusable due to wear and tear on the court and we need your help!
Members of Streams in the Desert Lutheran Church in Tucson, AZ have patched and repaired the asphalt court repeatedly, for over 20 years, and again it has major cracks. One mother of autistic triplets brings them to play on the court, but when the ball hits a crack and bounces wildly off the court, they become too upset to continue playing. This is a sad reality for our beloved basketball court but there is something we can do!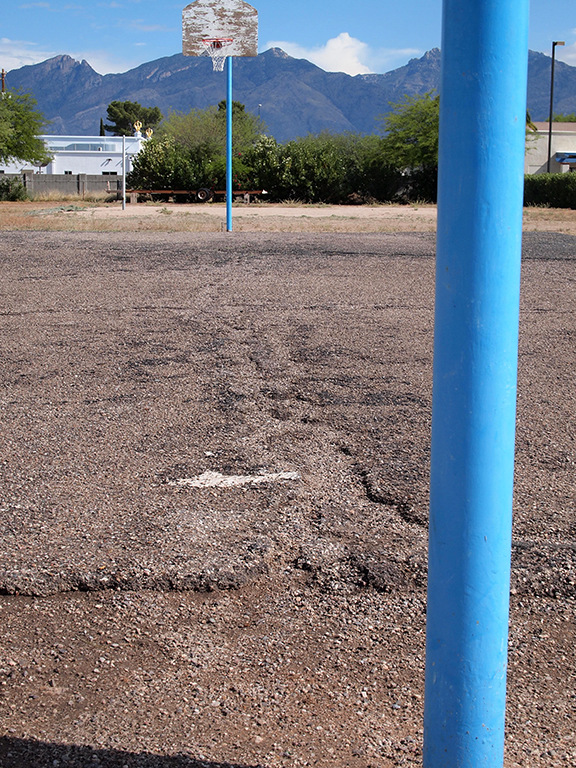 A new approach: neighbors approached the church proposing we work together to raise funds to upgrade it to a concrete court. The joint team also wants to add benches, shade trees, and a stroller path for the parents of kids playing. Neighbors and a community member have committed to volunteer to assist church members with both planning and execution of this project. In the last year, over $2,300 has been donated by members of the church and surrounding neighbors in an effort to provide a safe, fun place for children and families in the neighborhood. The whole project will cost $18,000, and we're anxious to get started with the concrete and backboards when initial funds are raised. Your donation, shares, and prayers are greatly appreciated!
This basketball court has been a major asset to our youth and adults in our neighborhood. It will be a tragic loss if we cannot get it repaired. Patrick, the teen across the street, grew up playing on this court and is now a freshman on the Varsity team of his high school (in the first picture, he's the one wearing white shorts).  Angelo  says this basketball court "helped me stay out of trouble when I was younger and would help other kids stay out of trouble."  Joshua plays basketball to stay busy: "I feel safe when I play at a church." These are just a few examples of lives that have been positively affected.  Here's Angelo (wearing a white shirt) and Joshua (in the grey shirt)

Please, help us to continue this incredible service to our neighborhood youth and their families. Together, I know we can make this fantastic community center a reality! Thank you so much for your help, it means the world to us and the kids!

You have raised a total of $11,385.59 as of Aug. 22, 2016